Trek Ethics
A light hearted comic strip that discusses a few Trek Ethics which highlights a few key points which not be overlooked and it will also help you in being a responsible trekker when outdoors. Cheers!
1. The basic golden rule to cover your golden treasure.
2. When in mountains, water saves the day, everyday.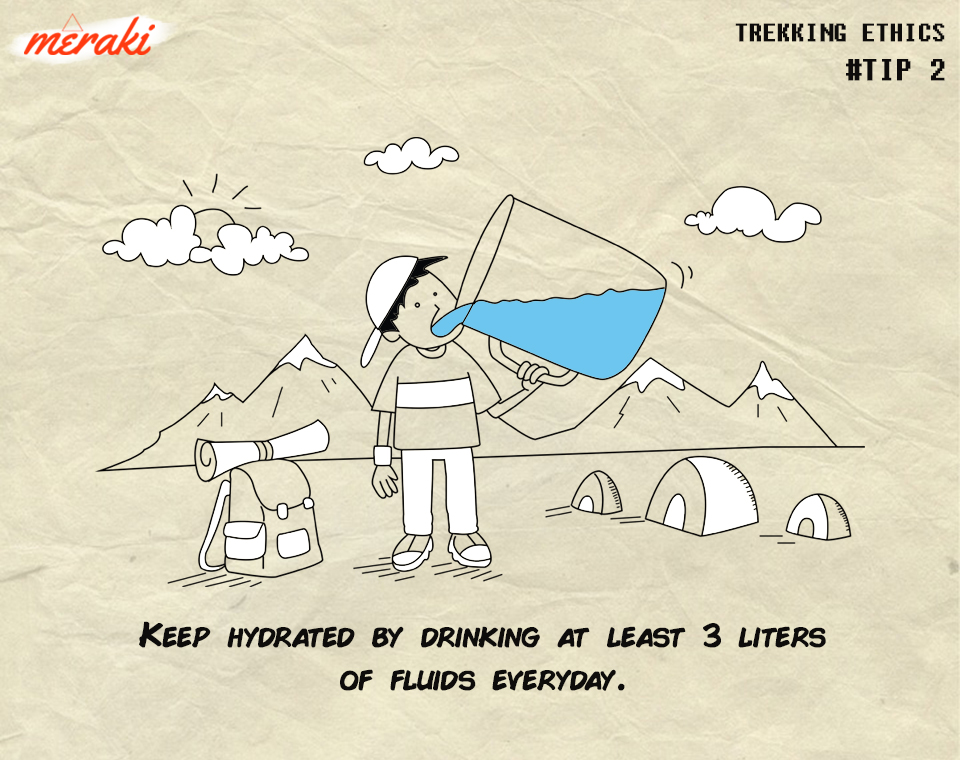 3. The only way to save yourself from snow blindness is by carrying a sunglasses. It's that simple.
4. Take care of your skin, SPF 40+ will also do just fine.
5. Just take the dirt off with a stick first. Alright!
6. Just do it the right way. Ask your guide or head to this article: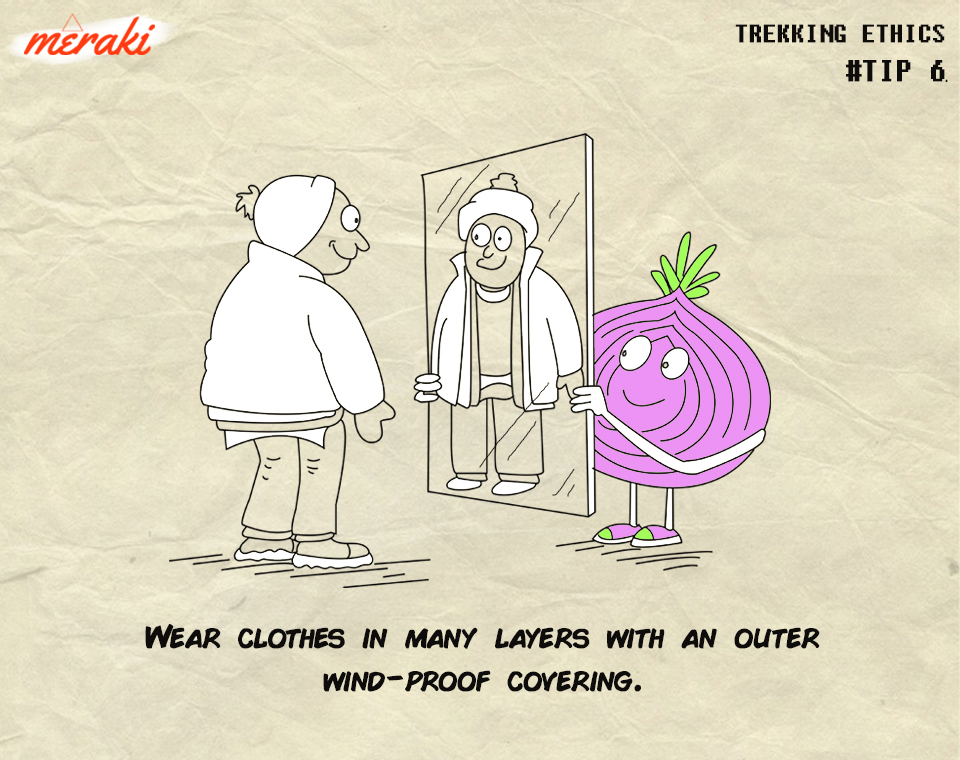 7. Pardon the exaggeration depicted above.
8. Do not try to be Bear Grylls, we repeat do not try to be Bear Grylls.
9. Weather changes as fast as you change news channels. And BEWARE they both change colors pretty often.
10. Acute Mountain Sickness is your worst enemy on treks.